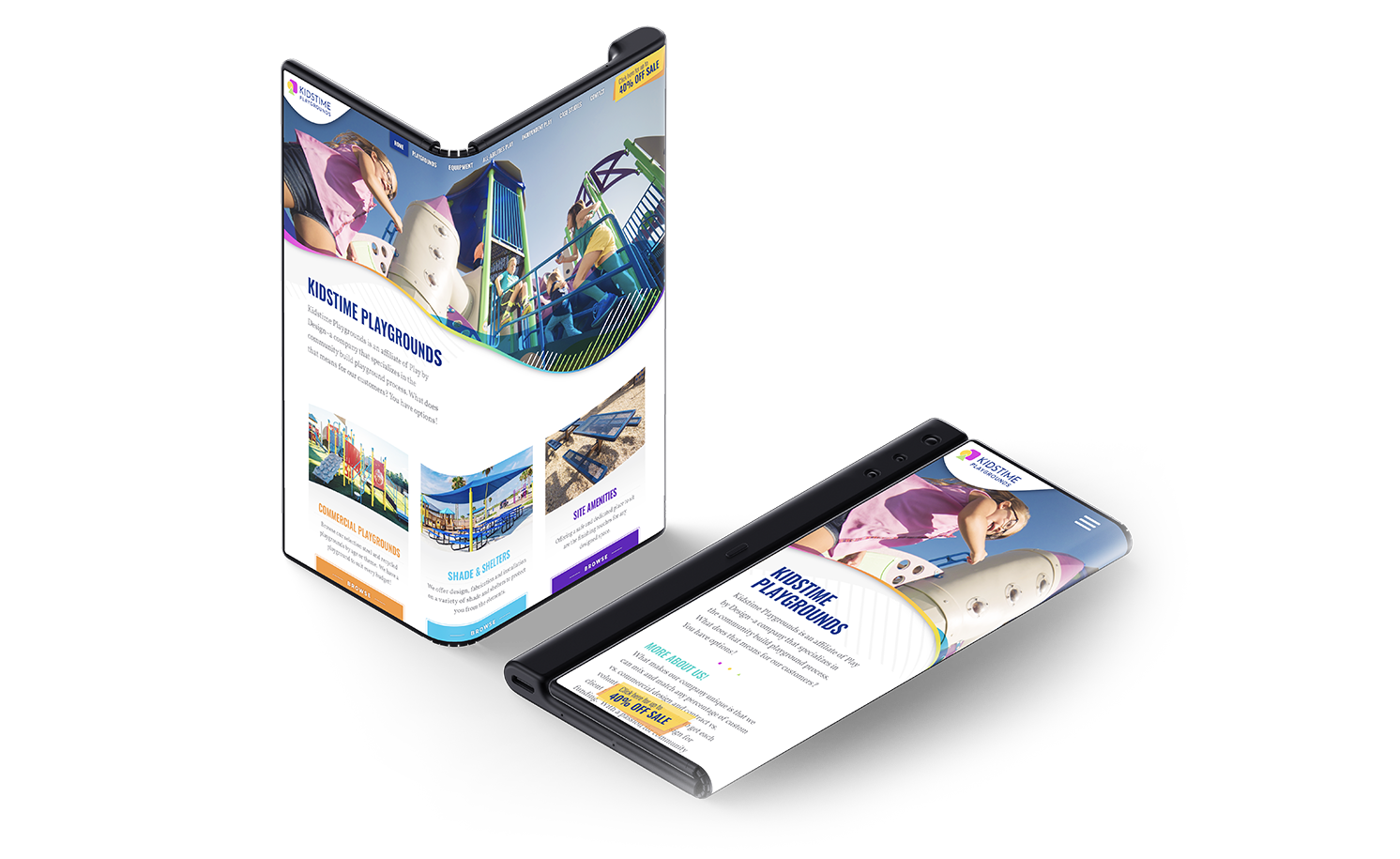 Are you ready to
start your project?
True Creative is led by award-winning designers focused on a single mission; to bring our clients, large and small, the greatest business success.
Featured: Folding Device Website Design Concept for Kidstime Playgrounds
A little more about why we're the perfect choice for you.
Our clients range from small single-owned business looking to start from the ground up, to large multi-million dollar corporations and everything in-between. Our work ranges from small, single service projects, to large year-long marketing campaigns. We tailor every project to fit your exact needs and will not recommend a service if it's not the right fit for your company at that time.
We look forward to the opportunity to provide your business with the graphic design, website design, marketing, Search Engine Optimization (SEO) & Search Engine Marketing (SEM), or social media strategy services that will change your business' success.
More info
True Creative is always excited to tackle the next creative challenge. Send us a message or give us a call to set up a time to discuss your creative needs. Looking forward to working together!
All messages will be answered within 24 hours.