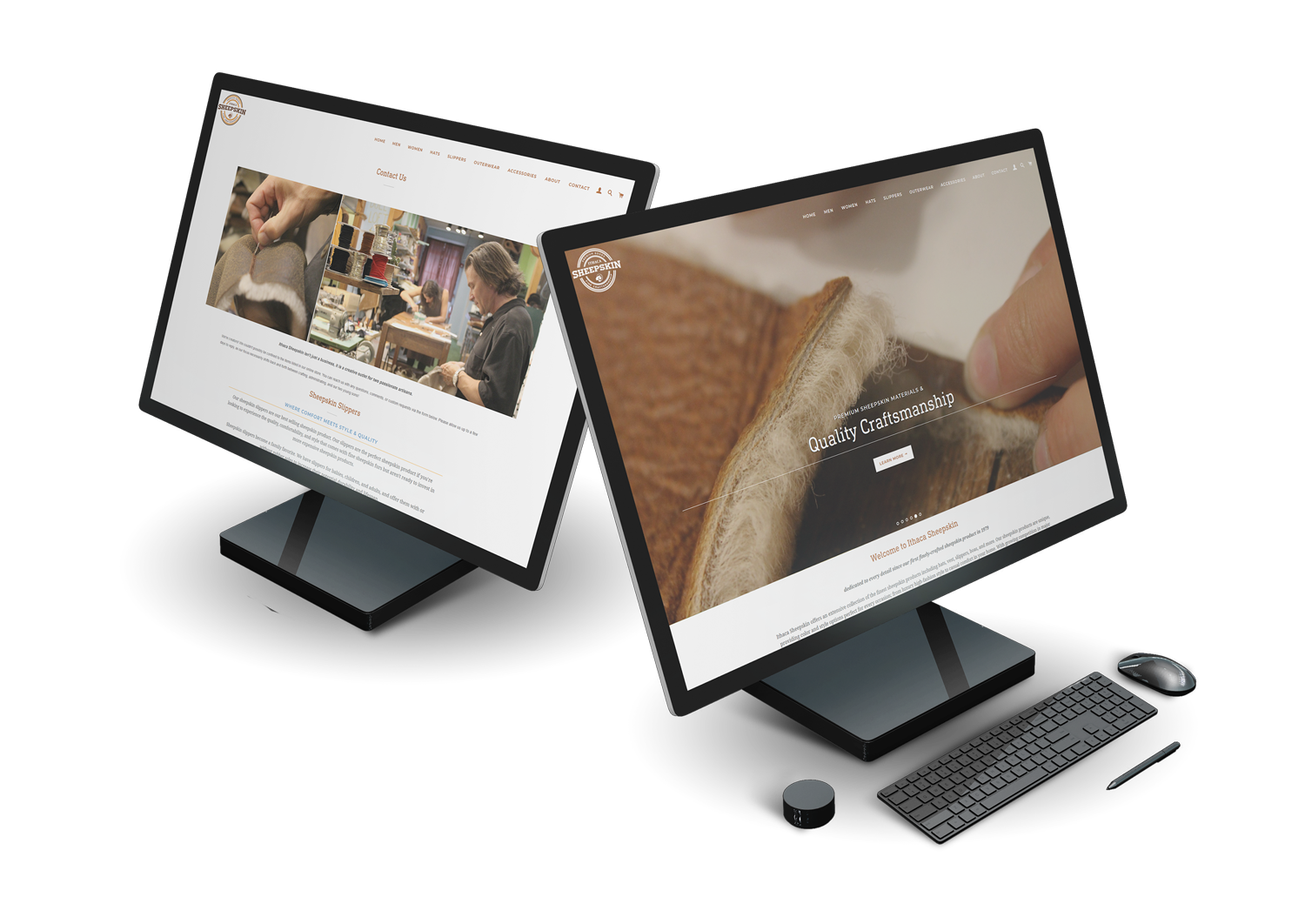 Retail SEO yielding a
600% keyword increase
Ithaca Sheepskin client engagement:
brand development, logo design, website design, eCommerce website setup, product photography, search engine optimization (SEO)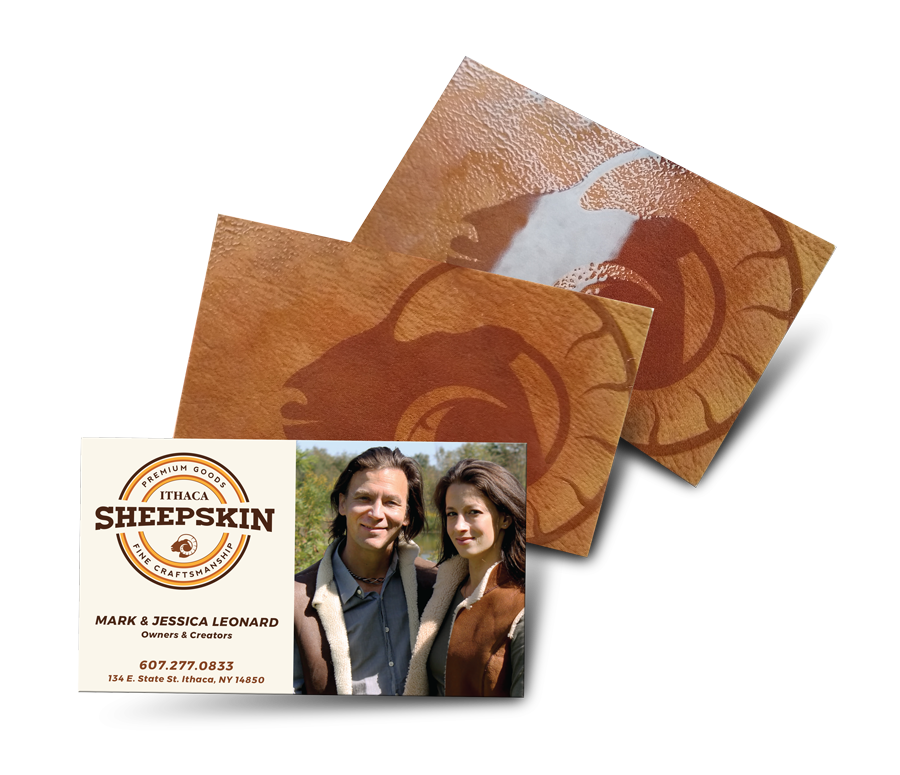 Logo redesign; rebranding an iconic retail brand
The concept for the new logo design incorporated multiple individual elements together that could be used on their own individually. We pride ourselves on considering all elements of the logo development process. Sometimes a logo design necessitates the flexibility of having an array of logo options for different marketing applications.
The new logo design features a bold slab serif font style with a moderate country feel, combined with a natural color palette, ram's head icon, combined within a multi-level circle seal format. The logo provides the flexibility of removing the center text elements to be used on their own as a simplified logo variation.
Brand development to elevate the Ithaca Sheepskin brand
Several years after the current owners of Ithaca Sheepskin acquired the company, they decided it was time to invest in  rebranding to better establish their brand in the highly competitive sheepskin market. True Creative began with the logo design and business card design. The business card design was printed using raised gloss to accent the ripple texture of the sheepskin.
The brand development process included the exploration of color, imagery, and texture—all of which are brand elements that inspired the new website design.
An engaging eCommerce website redesign from the ground up
With a new brand platform and strong logo design in place, our next step was to transform their online presence to magnify the brand even further and operate as a valuable business tool. The new website platform was designed and built in the Shopify website system, featuring a streamlined website format and product management system to make navigating the website and purchasing a product convenient and easy for website visitors.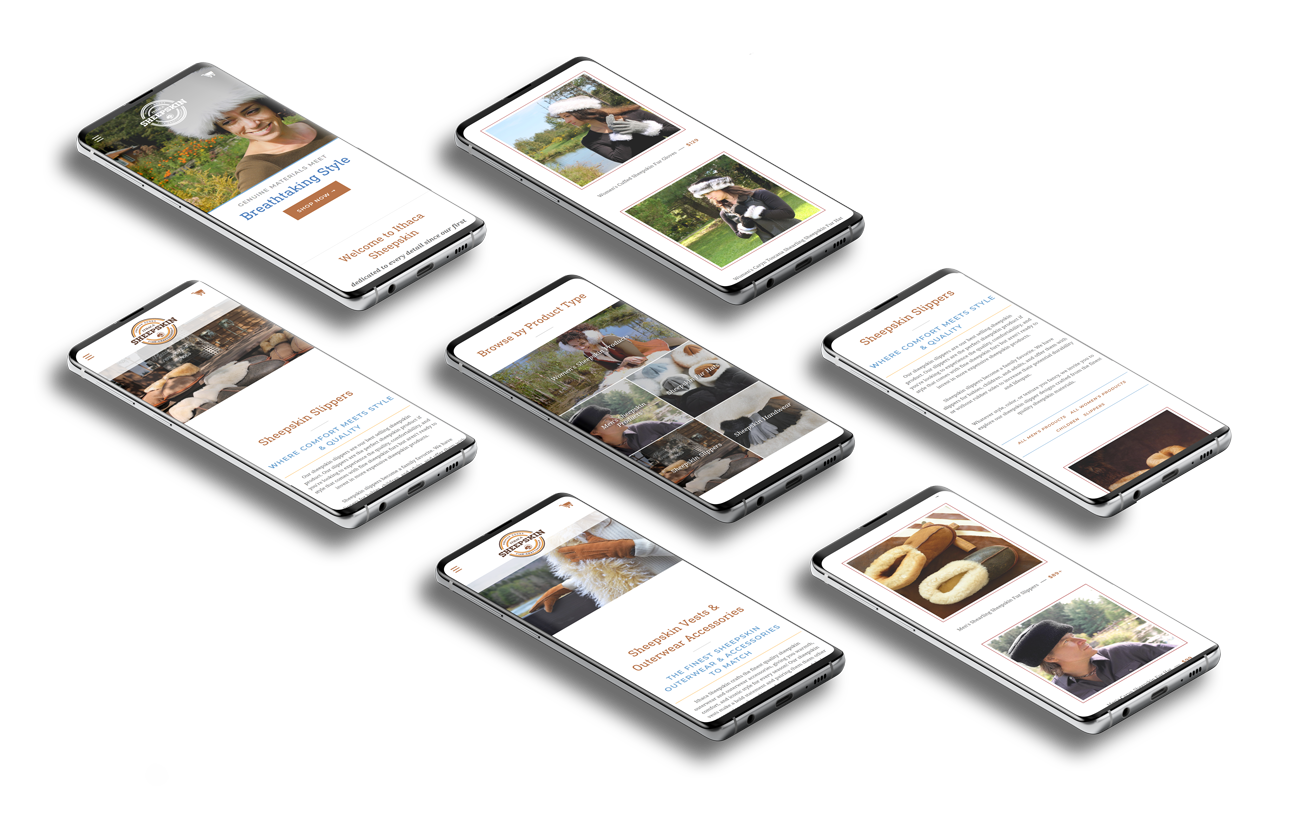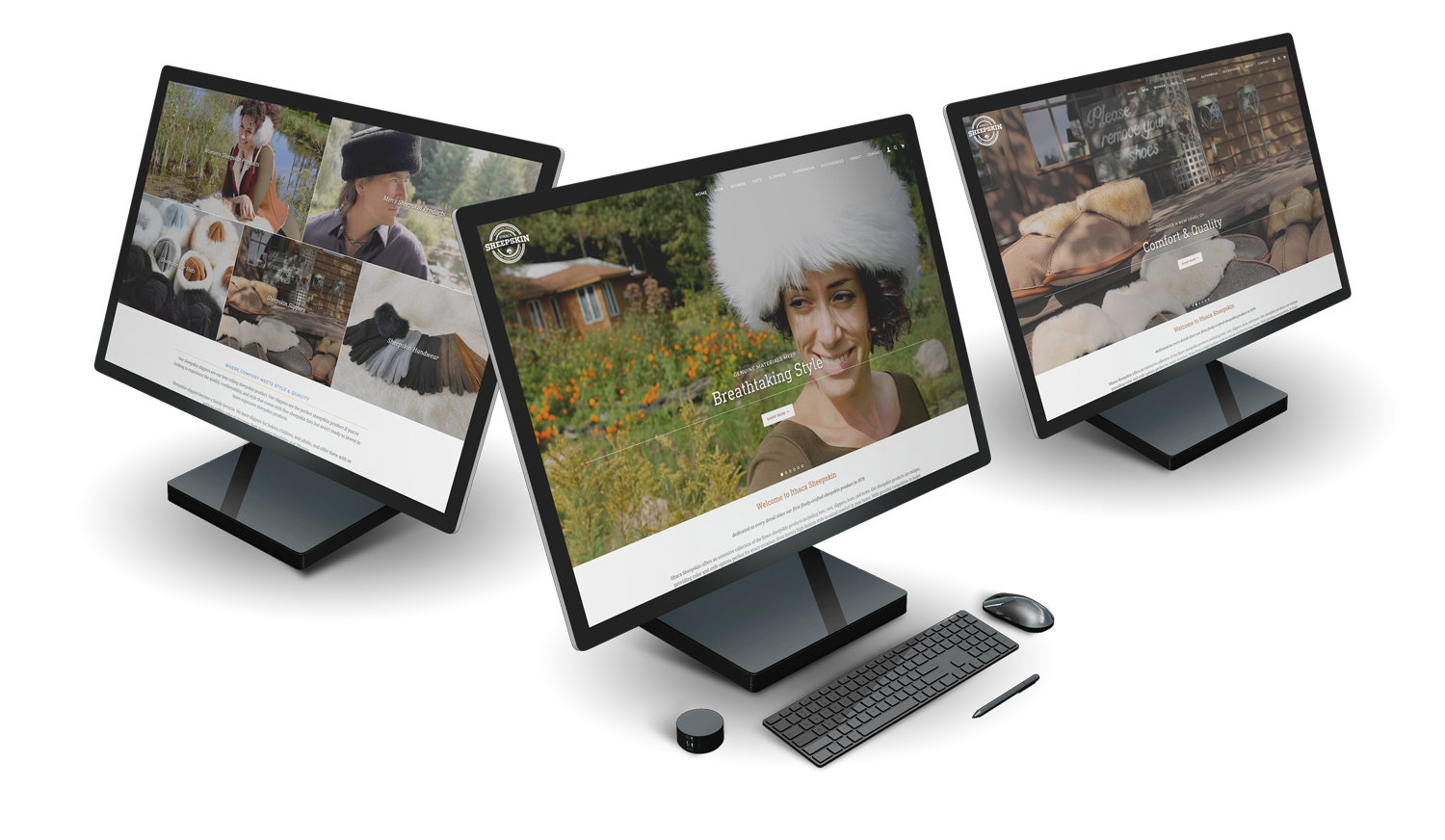 Product photography aimed at capturing the quality craftsmanship
As added components to the brand development and website redesign/build service package, True Creative also coordinated two photo shoots to take new product photographs. One photoshoot took place within the Ithaca Sheepskin retail space and workshop, while the other was a model shoot that took place outdoors.
The final photography was edited, finalized, and formatted for use online. The imagery featured on the website is genuine, impactful, and high-quality—all elements that define the quality of Ithaca Sheepskin products and their brand.
Search Engine Optimization that increased organic keywords by 600%
With the build of the new website and the upload & management of their products online, True Creative optimized all website pages and products for Google Search ranking. Upon website launch, all new optimized pages and products were sent to Google, Bing, and Yahoo for search indexing. Within 90 days of the website launch, the number of keywords that Google referenced as relevant to the website increased from 58 to 354. This means that the number of potential search keywords that searchers use to find information online increased by 600%, dramatically increasing the number of potential searches online that serve up Ithaca Sheepskin as a valid search result and significantly increasing website traffic, overall.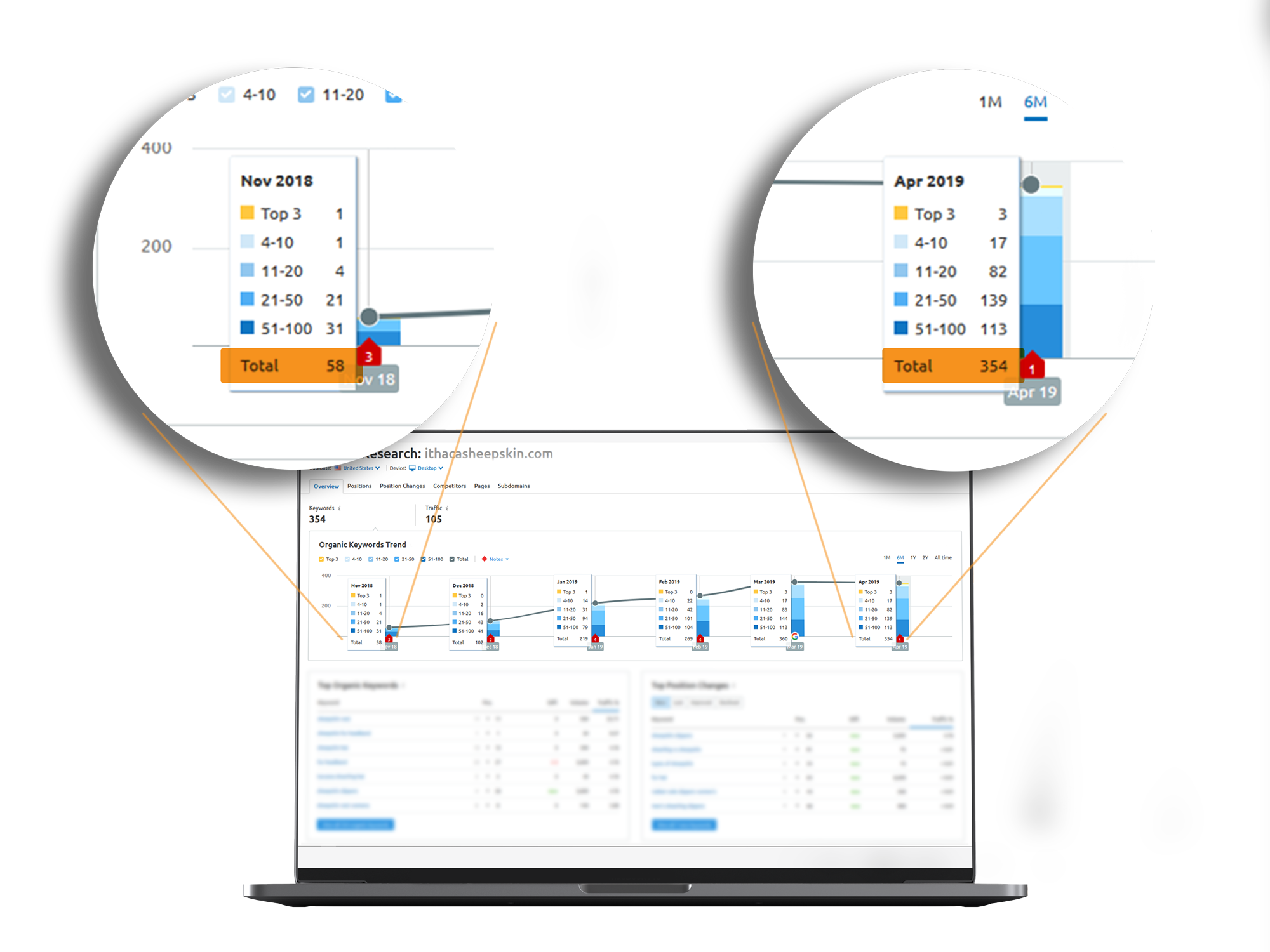 Organic keywords before site optimization
Organic keywords within 90 days of website optimization
Increase in Google Search keywords within 90 days of site optimization
Google Search positions on page 1 of Google prior to site optimization
Google Search positions on page 1 of Google within 90 days of site optimization