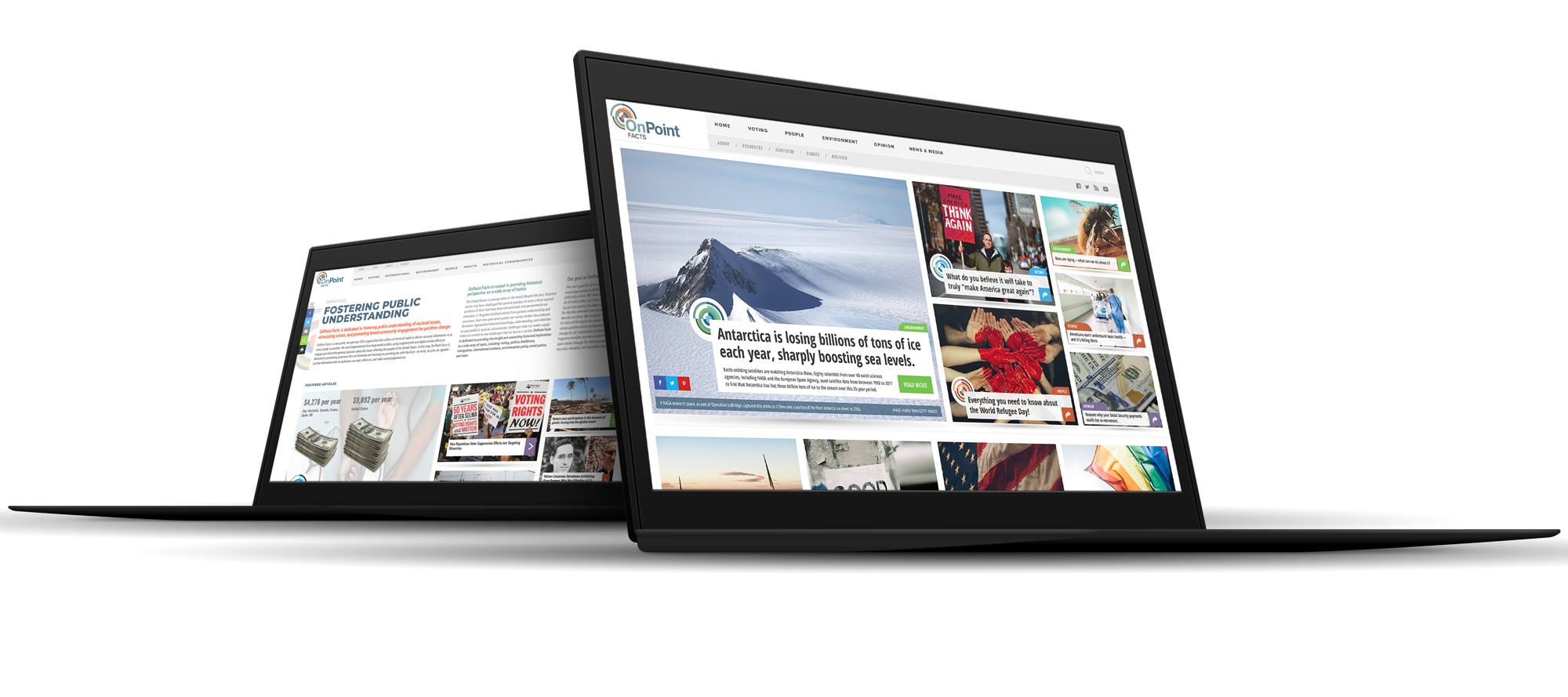 a comprehensive
non-profit rebrand
Onpoint facts client engagement:
brand development, logo design, website design, & animation of tv spot series.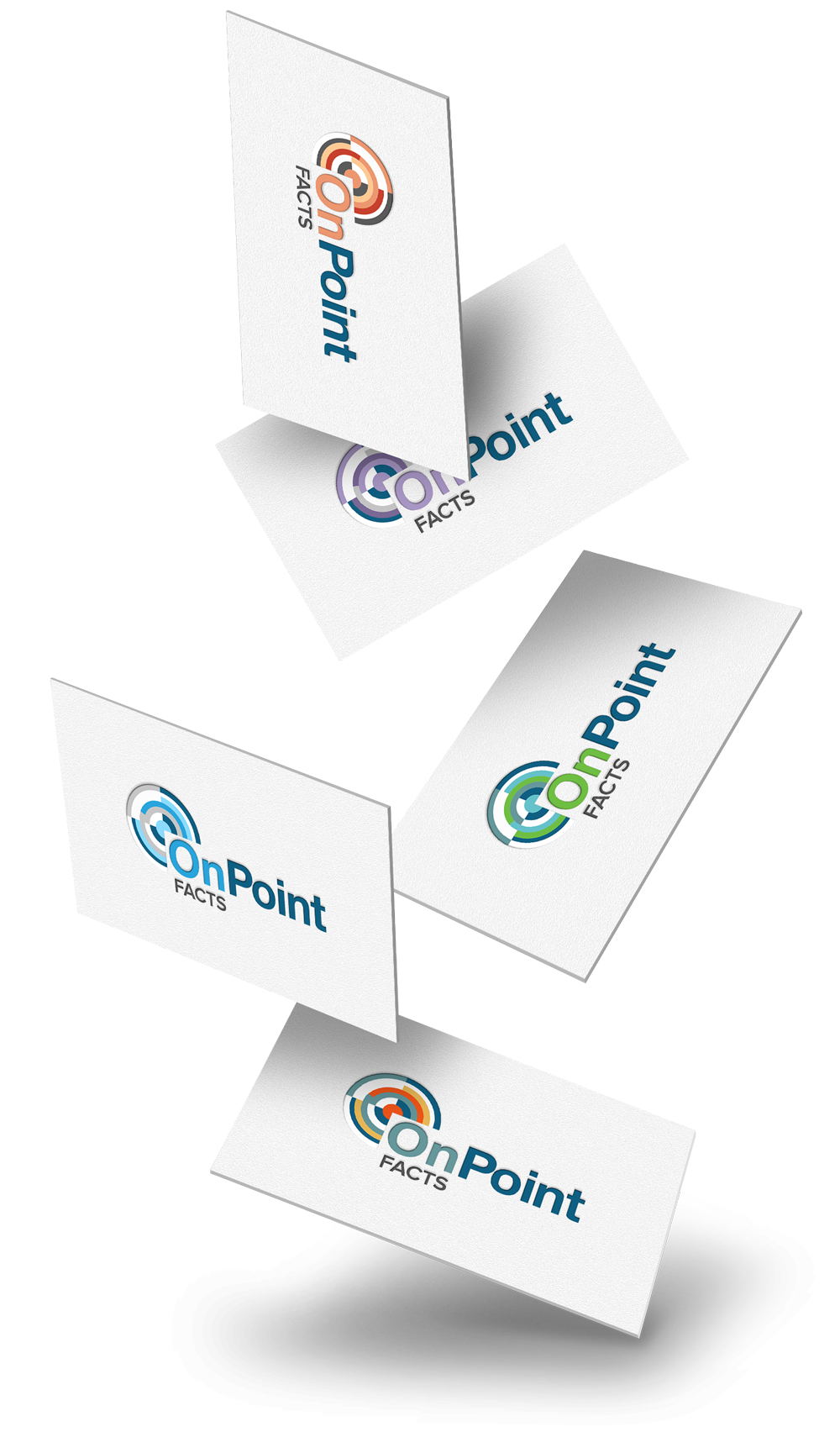 Rebranding a non-profit organization from the ground, up.
OnPoint Facts is a non-profit, non-partisan 501c3 organization that utilizes all forms of media to deliver accurate information to as many people as possible. They work independently from large media outlets, using targeted print and digital media efforts to engage and inform the general populace about key issues affecting the people of the United States.
True Creative was engaged to provide a comprehensive rebranding to evolve their previous brand, 21st Century Facts, to their newly designed brand that better defines and communicates what it is they do– deliver factual information. Our engagement included the overall brand development, logo design, website design, and the video/animation of a series of TV Spots.
During the preliminary phases of brand development and logo design, there were review sessions in which logo design color palette options were presented for decision and approval. Consensus on a final color palette could not be achieved. We, therefore, recommended a brand system that utilized a series of color palettes specific to each topic addressed. This was a perfect solution to achieve consensus from the board as each member's preferred color palette was incorporated into the overall brand system, but it also allowed for a more comprehensive brand system overall.
Responsive website design, article content generation & SEO
With the logo design and brand development phase complete, we designed and developed the new OnPoint Facts website using elements of the new brand to guide user navigation throughout the site. Comprehensive articles were written and published by True Creative to populate the website for launch. These articles addressed a variety of topics including the environment, historical consequences, immigration, voting, and healthcare.
The website design was built around the featuring of articles addressing individual topics. Each topic was assigned a specific logo color palette to aid user navigation throughout the website. In addition to the article content, True Create wrote and optimized brand messaging centered around the core concept of "Fostering Public Understanding" to help provide more contextual information to the website.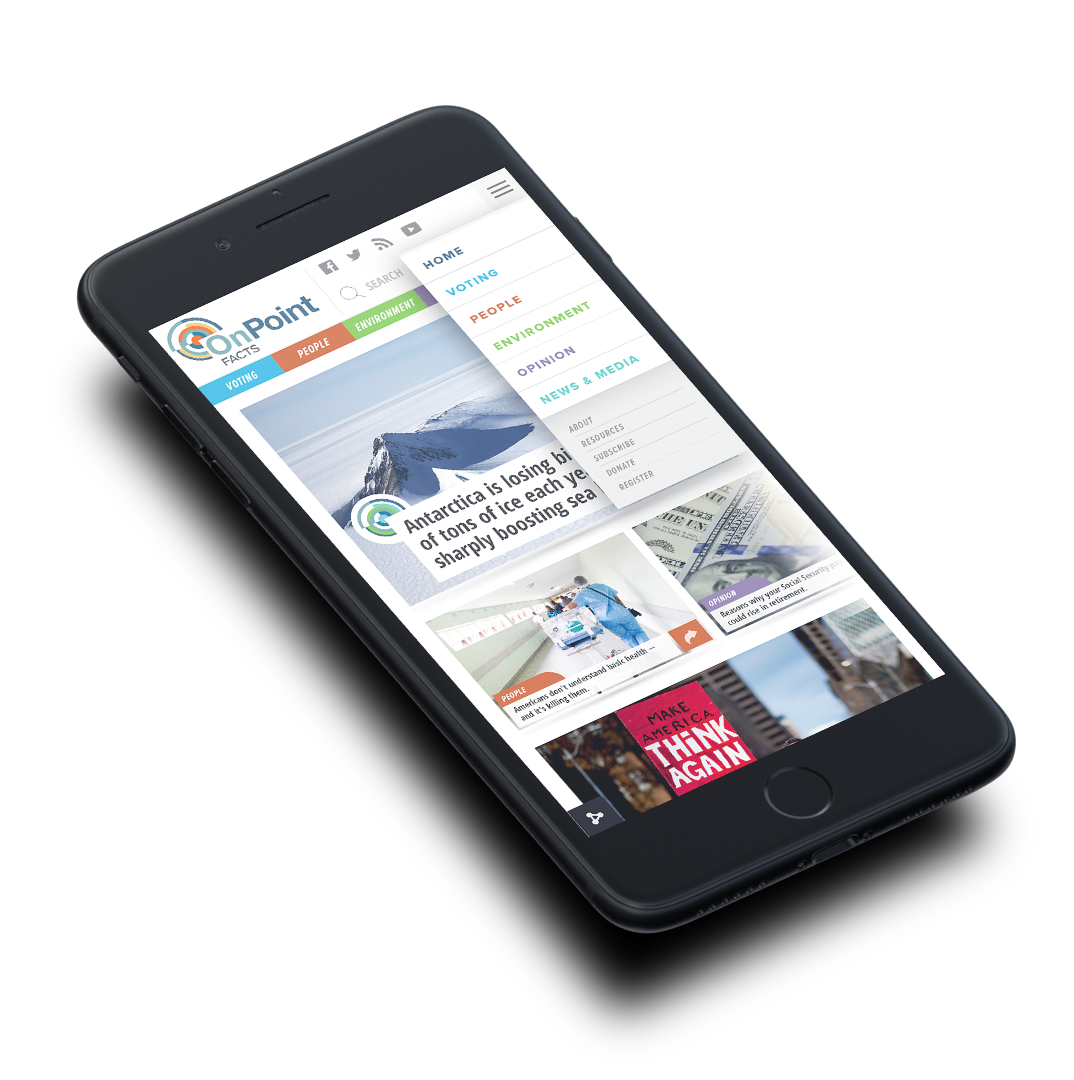 Animation, script writing, narration & production
We were contracted to design, write, animate, and produce a series of 30-second and 15-second videos specific to each content topic: healthcare, environment, immigration, voting, and historical consequences. These videos are focused around the concept of "Knowing the facts," reinforcing the overall purpose of OnPoint Facts. The narration scripts were written for 30-second and 15-second versions of each video before the storyboards for each video were designed. Once the scripts and storyboards were approved, we animated and produced the final formats for use on the website, within online advertising channels, and on local TV stations.