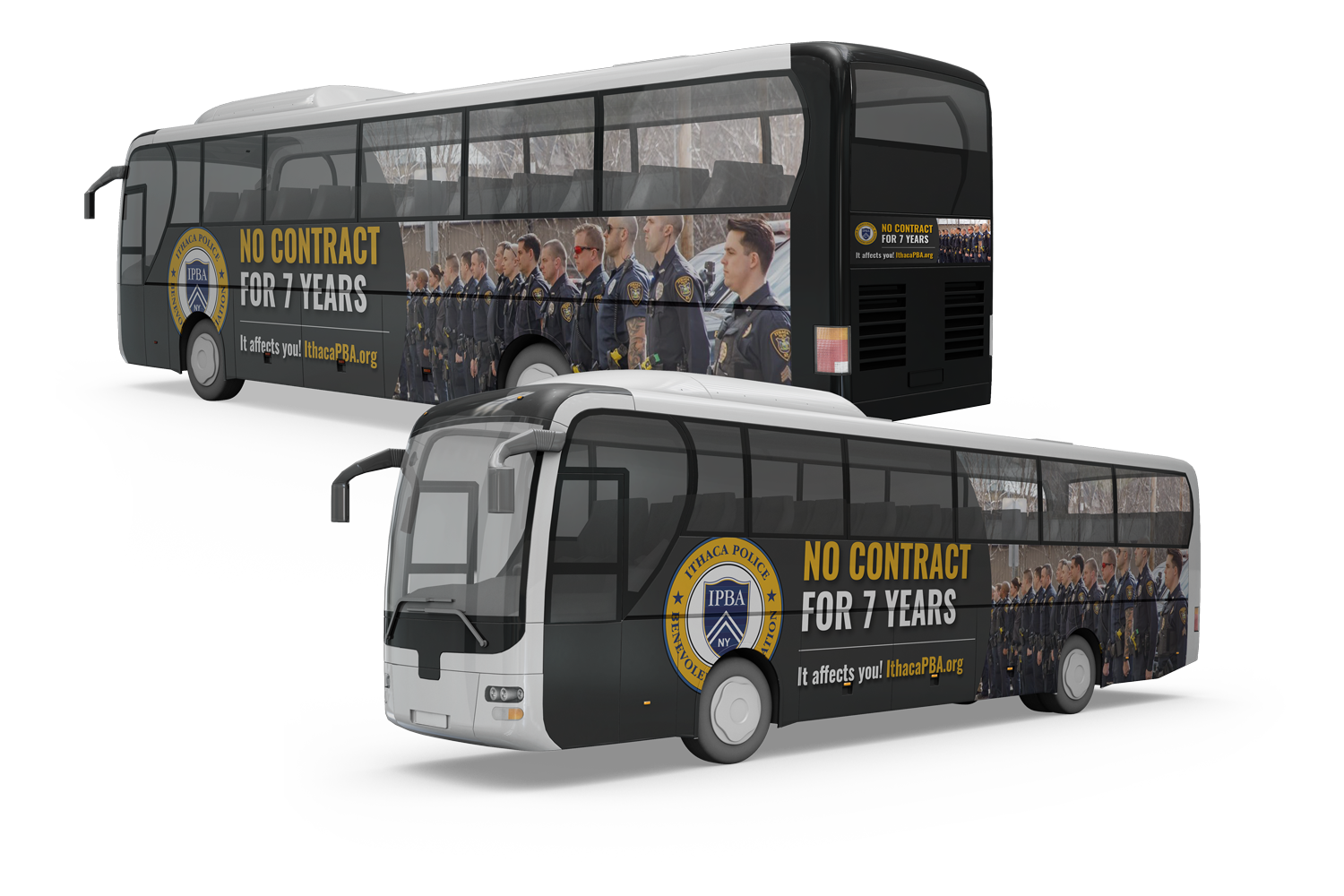 PR strategy to deliver a
message to the community
Ithaca Police Benevolent Association client engagement:
brand development, logo design, website design, public relations, bus wraps, bus banners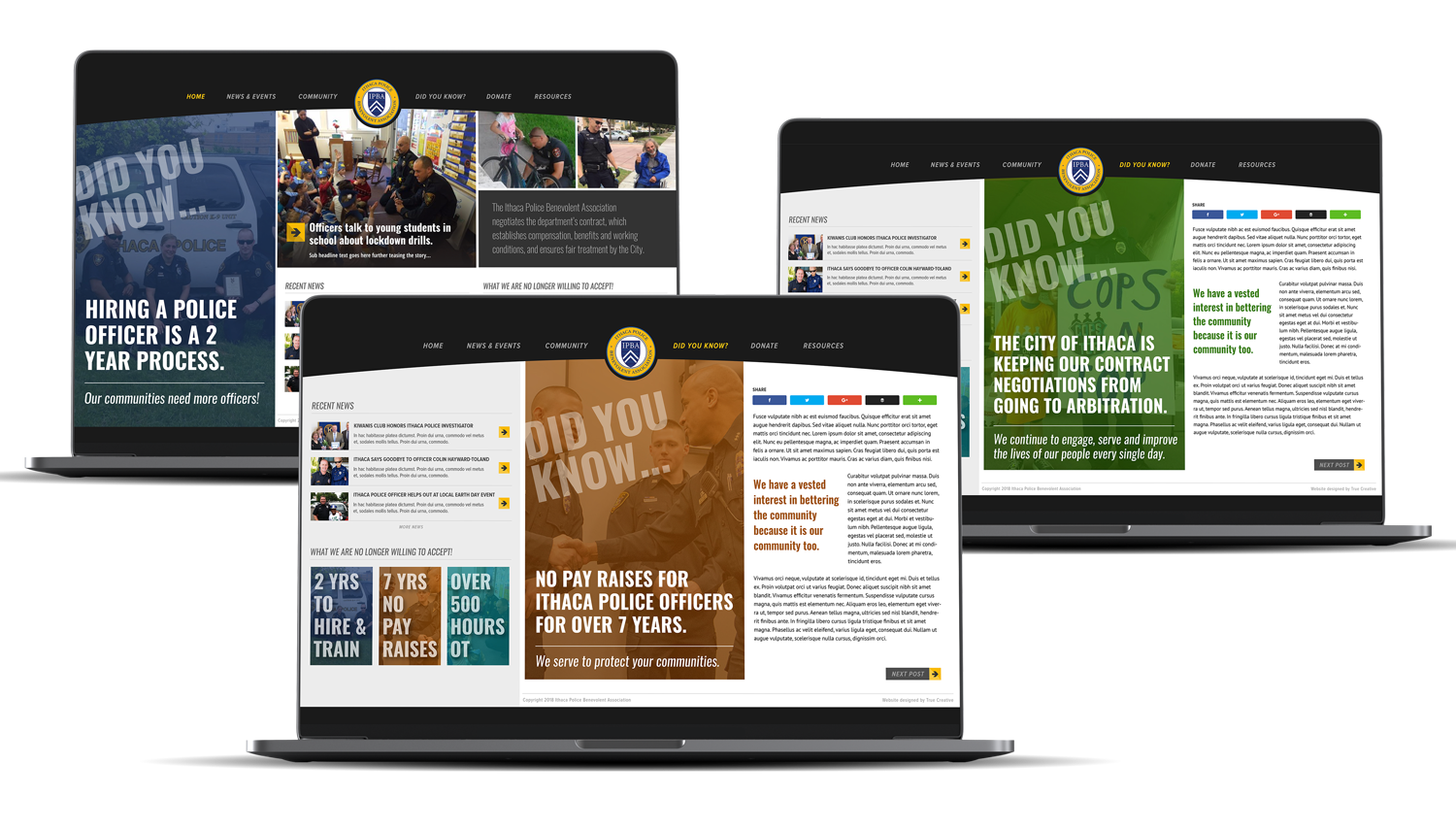 Logo design & website design; a public relations messaging platform
The Ithaca Police Benevolent Association engaged True Creative to develop a brand identity and design a website and PR Marketing platform to generate awareness about the ongoing contract negotiations between the City of Ithaca and the Ithaca Police Union. The new brand identity needed to feel established and professional. The delicate nature of the overall PR campaign required this professionalism to be represented across all brand visuals and brand messaging throughout the campaign.
The final logo design was inspired by the elements of a university or college seal. Educational Institution seals are held up with a sense of pride and symbolize the long-standing success of the institution. These same characteristics are what we needed the IPBA logo to communicate. It is held up as a symbol representative of the pride and success the community has in its police force.
Advertising campaign to reinforce PR messaging delivered to the community
With the website and marketing platform for the IPBA complete, we designed and coordinated the placement of bus banners throughout the Tompkins Consolidated Area Transit (TCAT) network to help deliver the core message that the Ithaca Police Department has been out of a City contract for 7 years. This message was reinforced with a message to the community and a link to the website platform we designed and launched.
Bus banners were designed for placement along the side of the buses and across the back for maximum exposure, using brand colors established during the brand development process and a strong image of the Ithaca Police Officers at lined up at attention.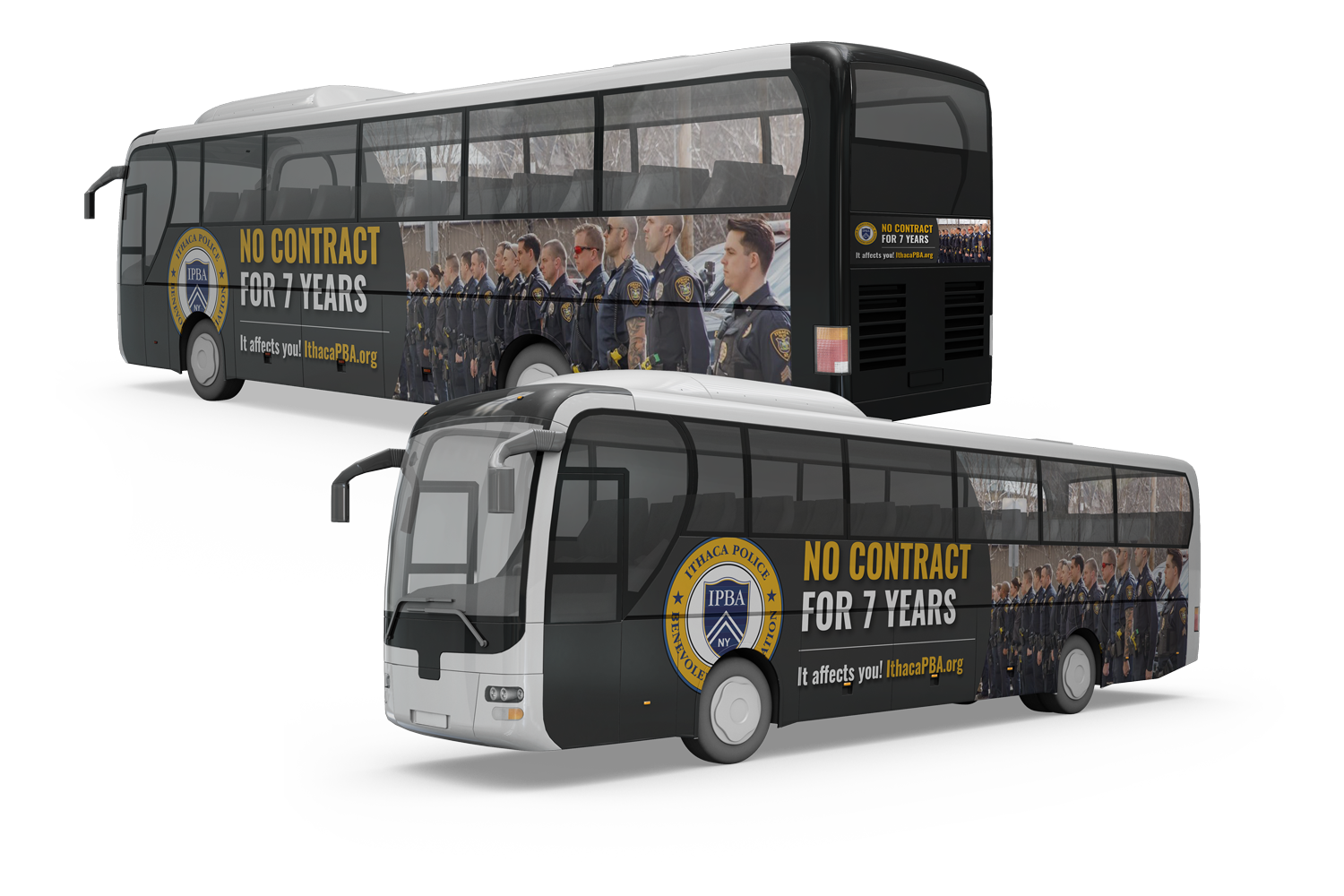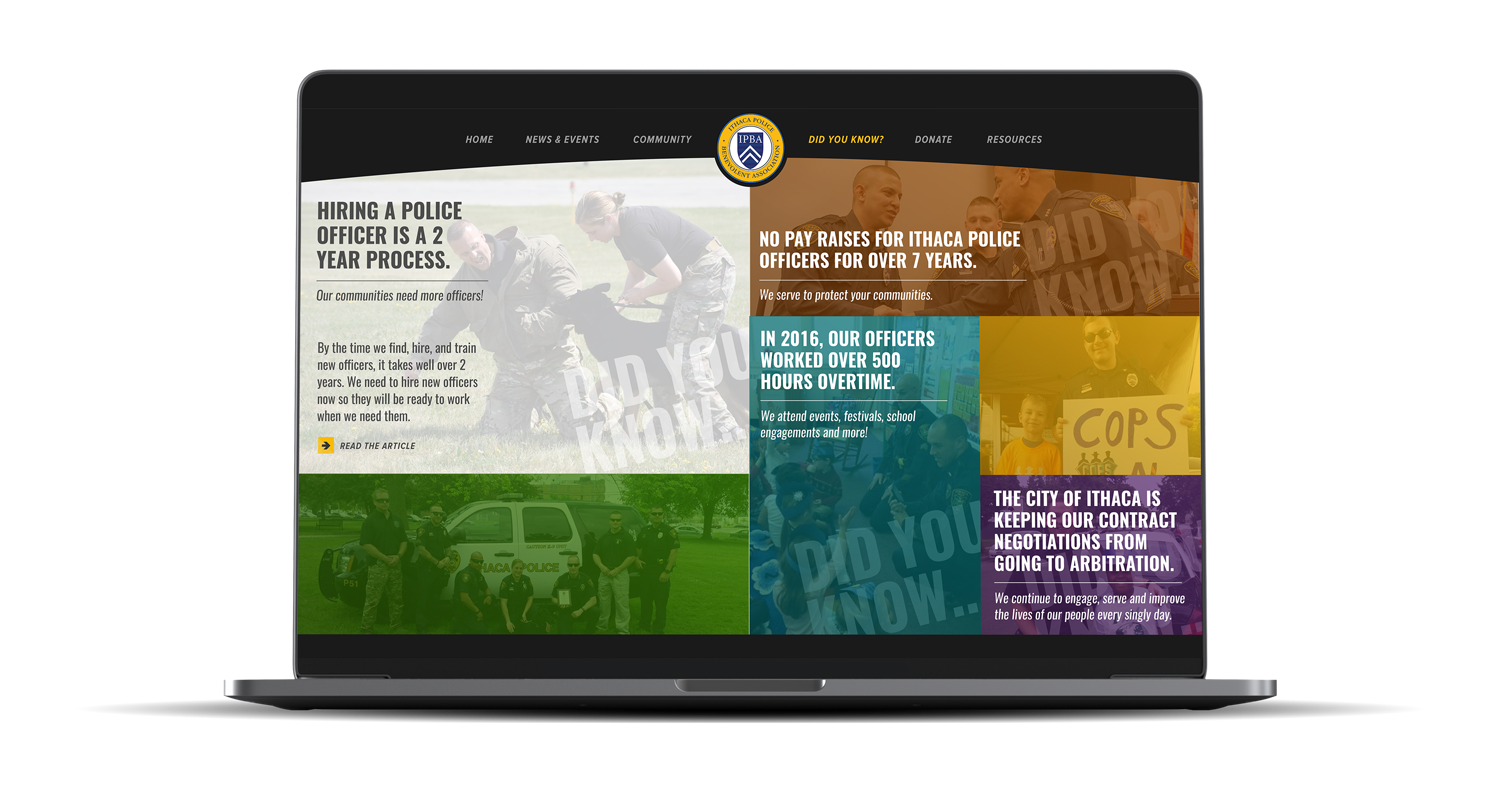 Public relations messaging to promote community awareness
Community advocacy, awareness, and engagement were key throughout this PR campaign. Many elements of the PR campaign messaging included using educational information to help inform the community of the current situation that the Ithaca Police Department was contending with. Messaging also included some informational components that helped inform the community of what is involved in hiring and training new officers within the community.
Overall, the PR campaign helps present the Ithaca Police Benevolent Association's position in a professional, non-confrontational manner while promoting the positive and beneficial acts the Ithaca Police Department does within the Ithaca community every day.